FIRE & GAS DET - TRONICS

ASH MODULE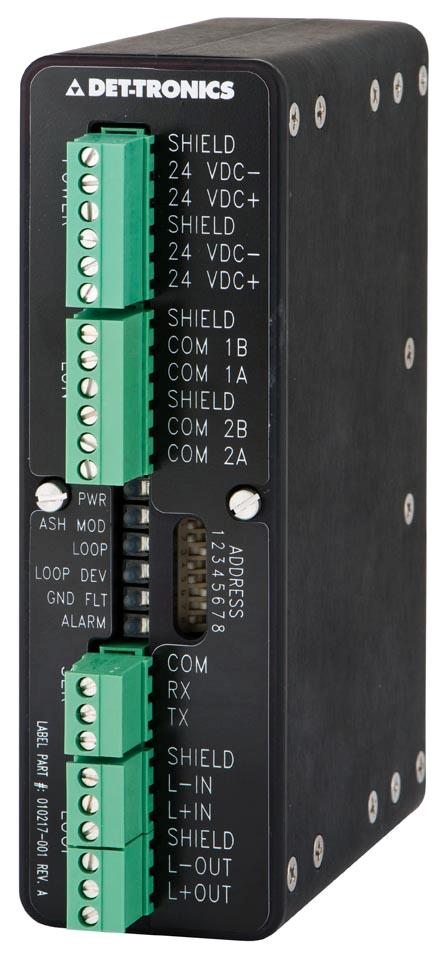 Addressable Smoke/Heat (ASH) Module The ASH is an interface device designed to provide continuous and automated fire protection. The ASH is located directly on the LON of the EQP system.
Expands the capabilities of the Det-Tronics Eagle Quantum Premier system.
Provides power and communications to 64 addressable devices.
Utilizes Apollo Discovery devices.
LEDs for easy annunciation of power, faults and an active device on the loop.
Monitors single addressable devices.
RFI and EMI hardened.
ASH Module